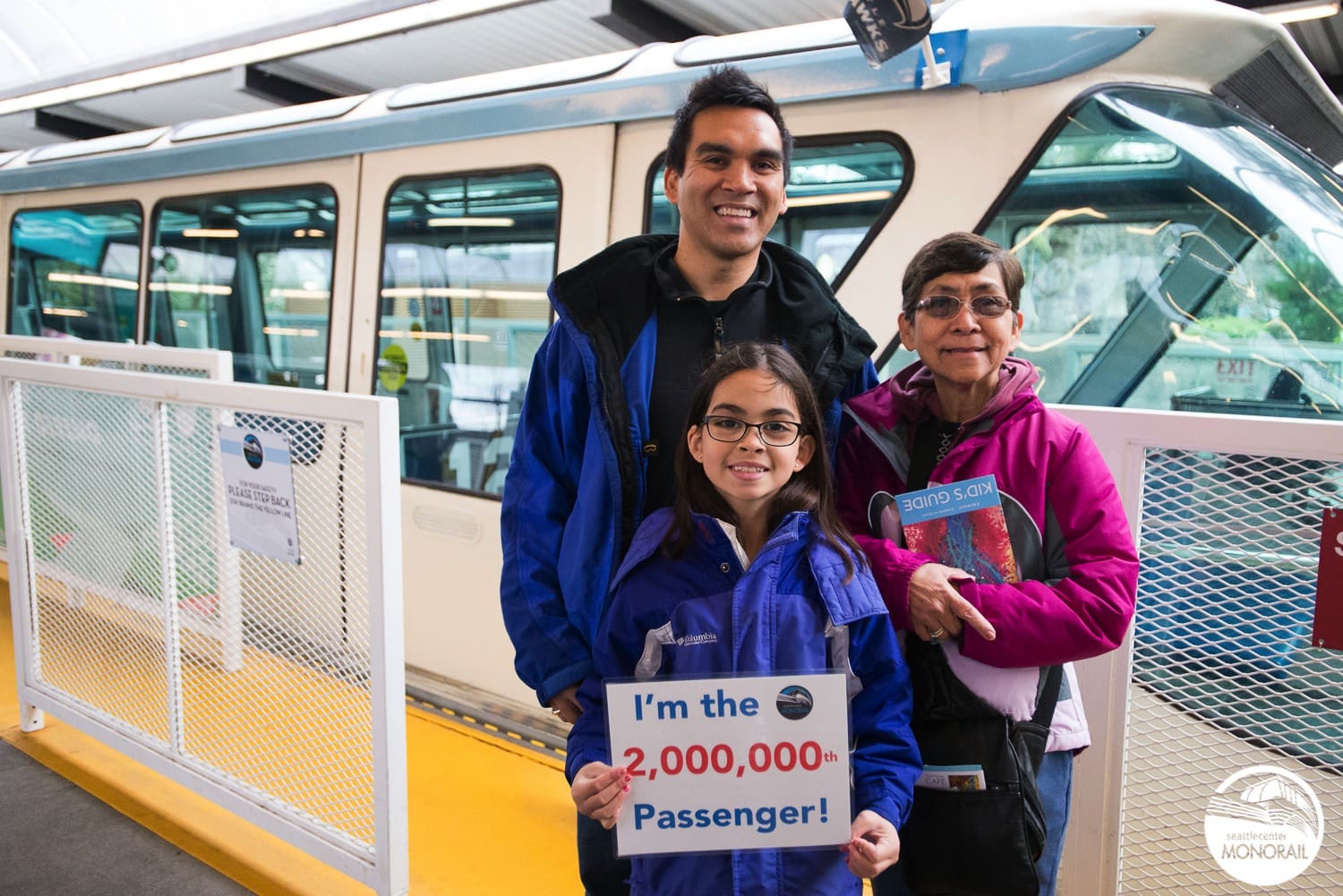 The Seattle Center Monorail is thrilled to announce we have had our 2 millionth passenger ride the Monorail for the year! Vivian Flores, who rode along with her father Glenn and her grandmother Norma, marked our two million rider milestone for 2014.
Vivian and Glenn, both Seattle locals, had just returned from Chihuly Garden and Glass with Norma, who is visiting from Ohio! Vivian was awarded a Monorail VIP Pass, two tickets to Pacific Science Center and a Monorail t-shirt!
We want to thank all of our riders for helping us reach this milestone and we look forward to carrying many more passengers in December!
The Monorail was built for the 1962 Worlds Fair. The trains travel directly between Seattle Center and Westlake Center, leaving approximately every 10 minutes.