Tickets are on sale from the Monorail ticket vending machines at both Seattle Center and Westlake Station
We currently accept credit card and contactless payment only. Prices listed are one-way fares.
Seniors 65+, disabled, persons with Medicare cards, U.S. military with ID, ORCA LIFT cards accepted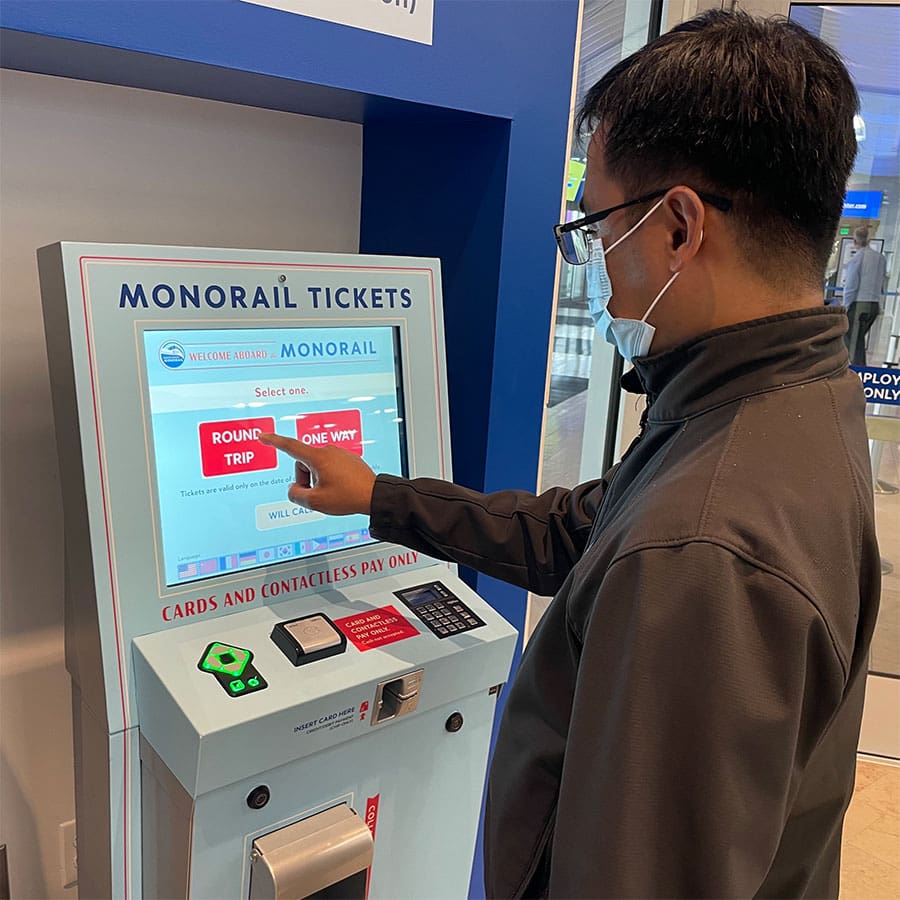 How To Use ORCA at the Monorail
Go straight to the faregates (no need to wait in line at the ticket vending machines)!
Look for a faregate with the yellow ORCA reader
Tap your card on the device, a valid card will trigger the faregate to open.
Proceed through the faregate and board the next available monorail train.
Just like a bus, you only tap your ORCA card when entering, do not tap when exiting.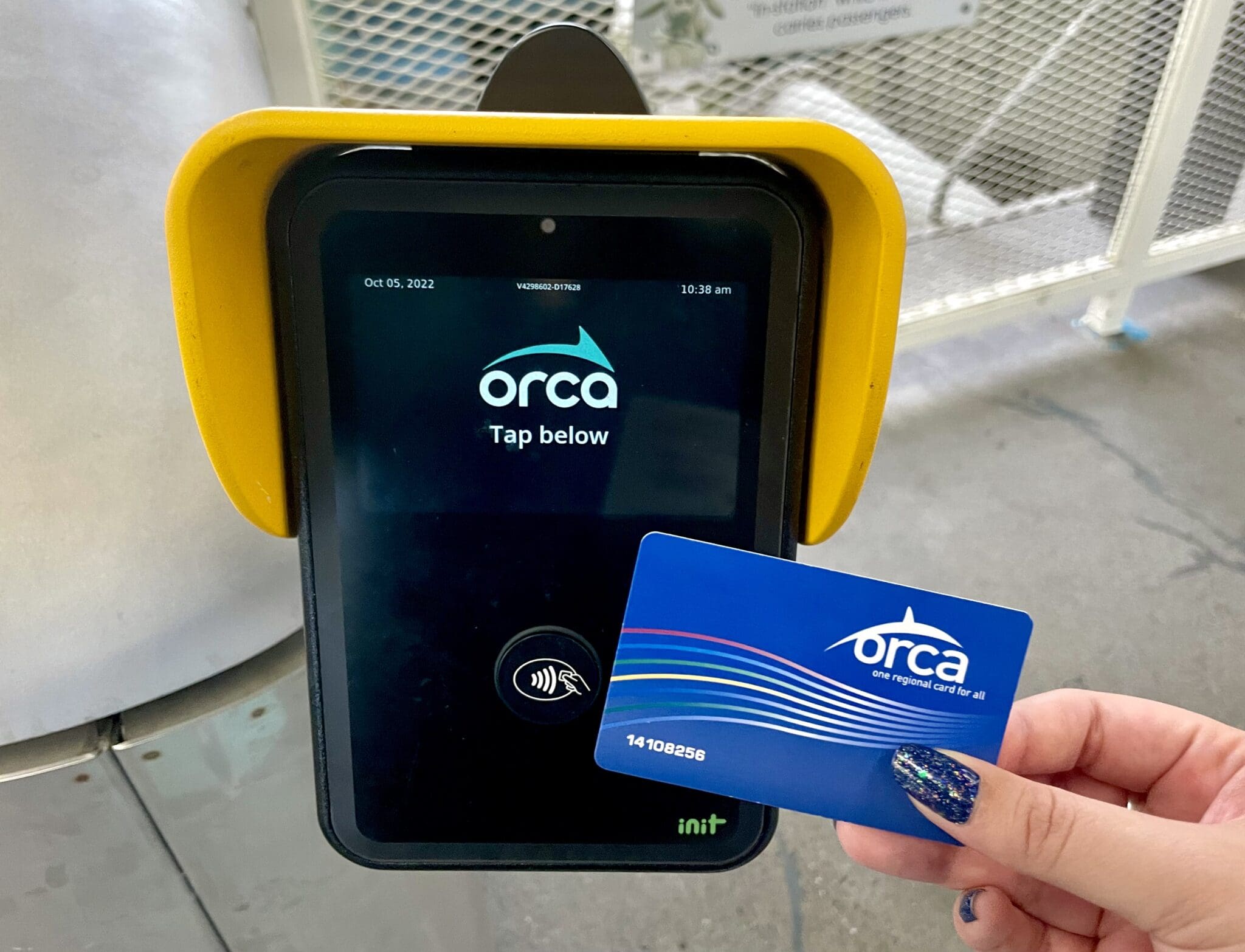 ORCA transfers are accepted within the two-hour transfer window. Paper transfers are not accepted.
Full ticket fare is required. Passengers are responsible for paying for fare differences that arise from differences in PugetPass value, transfer value from a different ORCA agency with a lower fare, or insufficient balance; payment of the remaining balance can be paid with ORCA E-purse. 
All ORCA issues are addressed by King County Metro's Customer Service. Please call 206-553-3000 for assistance including questions or issues (ticket validation, refunds, payment issues, etc) with ORCA products.  
For more info on purchasing an ORCA card and where you can use ORCA.