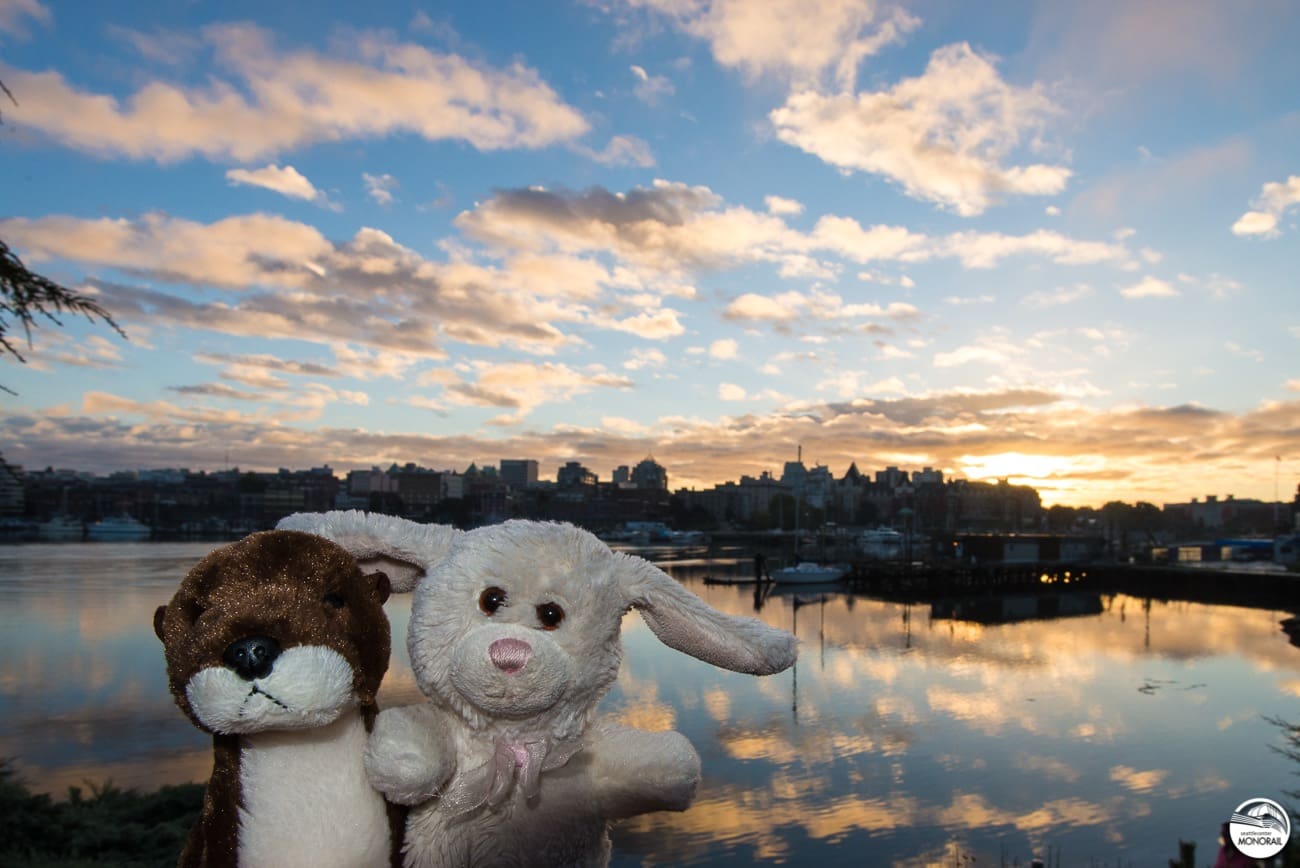 You Otter Know… We LOVE Victoria! Monorail Bunny and Otter hopped on the Victoria Clipper and traveled to Victoria, BC. This was Monorail Bunny and Otter's first trip to Canada – fortunate to have such amazing weather! Monorail Bunny and Otter had an awesome in the wheelhouse of the Victoria Clipper IV. Otter loved looking at all of the buttons, and now Monorail Bunny wants to be a navigator!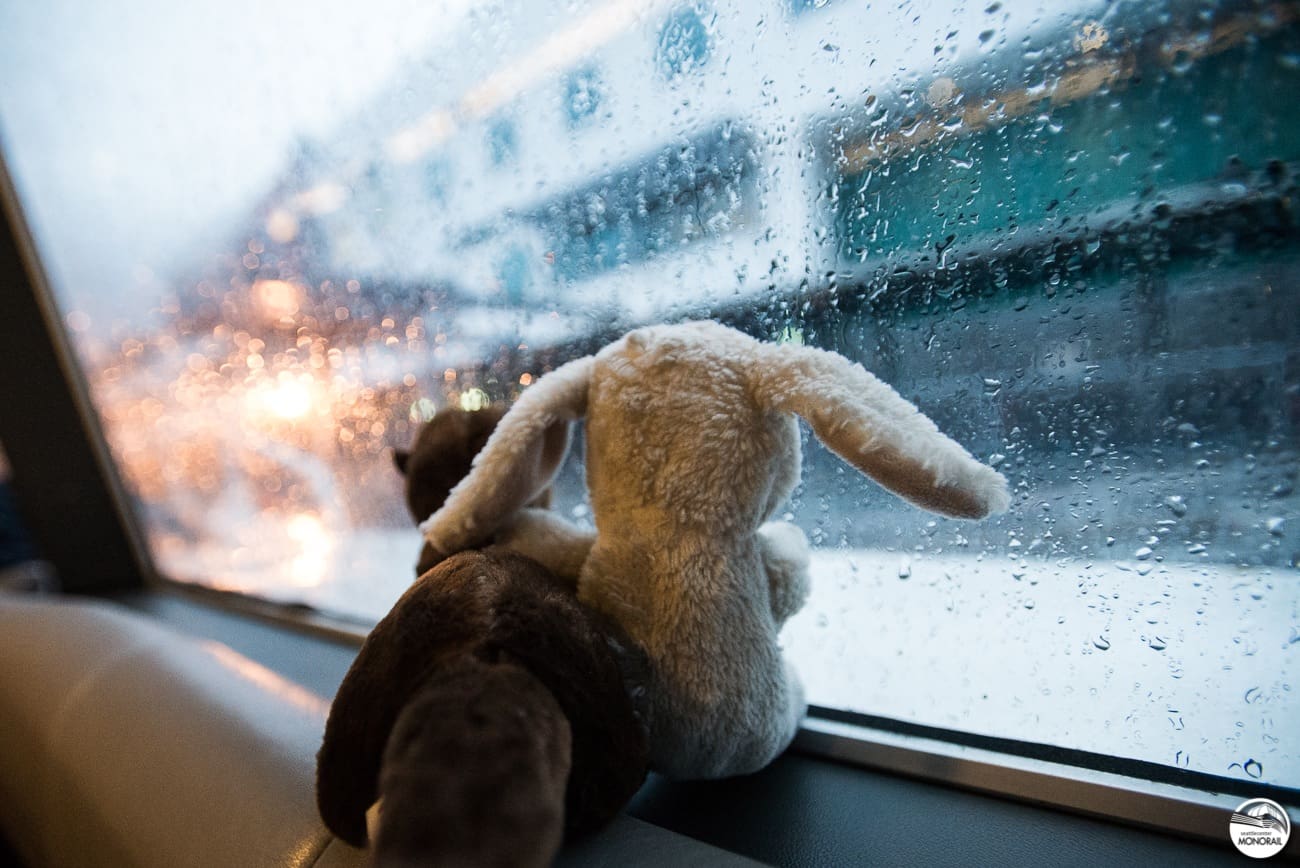 A trip to Victoria wouldn't be complete without having Afternoon Tea at the Fairmont Empress! Tea has been served at The Fairmont Empress for over a century! Otter was impressed by The Empress tea which was created exclusively for The Fairmont Empress by the Metropolitan Tea Company.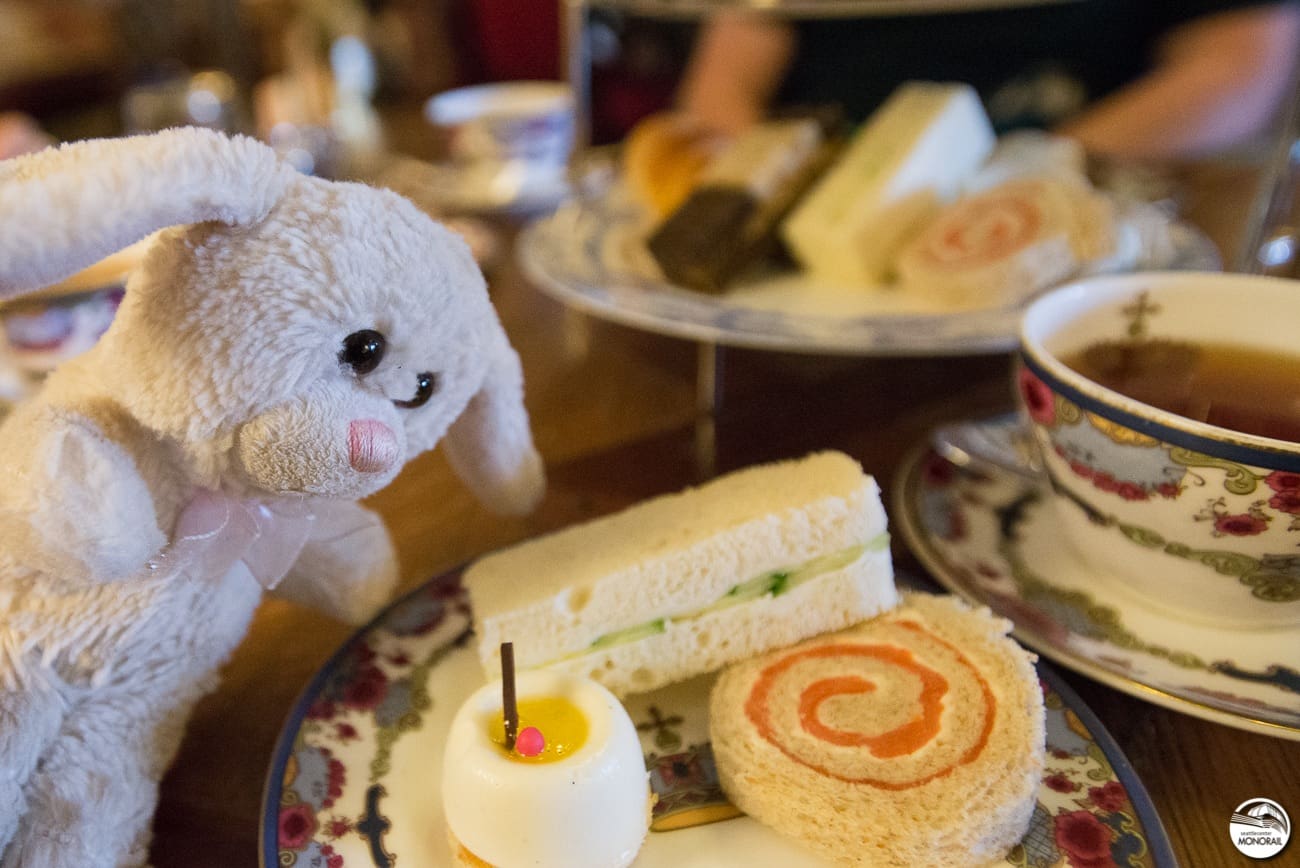 Monorail Bunny and Otter had the opportunity to stay at the Inn at Laurel Point! It was just a quick walk from the Victoria Clipper Terminal. After Bunny and Otter checked in, they found some wonderful snacks waiting for them! Veggies and jellybeans for Bunny and Oysters for Otter! What a welcome!
Monorail Bunny and Otter were so excited to go visit The Butchart Gardens! They were in awe of the incredible Sunken Garden.  In 1909, Jenny Butchart took on the ambitious project of transforming an exhausted limestone quarry into this beautiful garden! It's stunning!