Advertising on the Monorail
Seattle Center Monorail is a fast, direct way to travel between downtown Seattle's Westlake Center Mall and Seattle Center. Built for the 1962 Seattle World's Fair, the Monorail is an historic Seattle landmark and celebrates its 60th anniversary on March 24, 2022.
The Monorail travels along a one-mile route between downtown and Seattle Center—the trip takes approximately 2 minutes. Because the train travels on an elevated guide-way, there is no street traffic to contend with and the train has excellent visibility in the city. This eco-friendly transportation option is powered by electricity with no carbon emissions. The Monorail carried over 2 million passengers in 2018. 
Route – 1 mile/2 minutes (every 10 mins) – Stations + location
Seattle Center Monorail is a city icon and travels 25' above 5th Avenue between Seattle Center and heart of downtown. The Monorail has many unique advertising opportunities available. Below are some examples. Please reach out with questions and inquiries.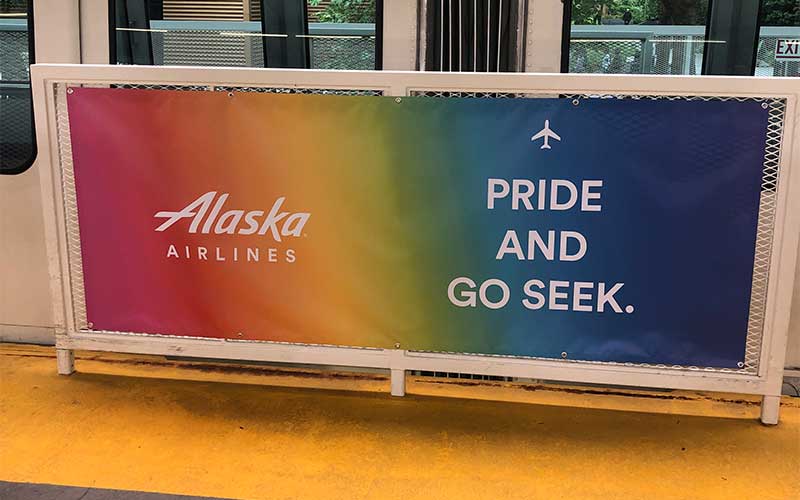 Station Banners, Seattle Center
Banners can be hung within the loading zone at the Seattle Center Monorail Station.
Specifications:

Two (2) banners, each 95" wide by 36" tall.
Scrim banner with grommets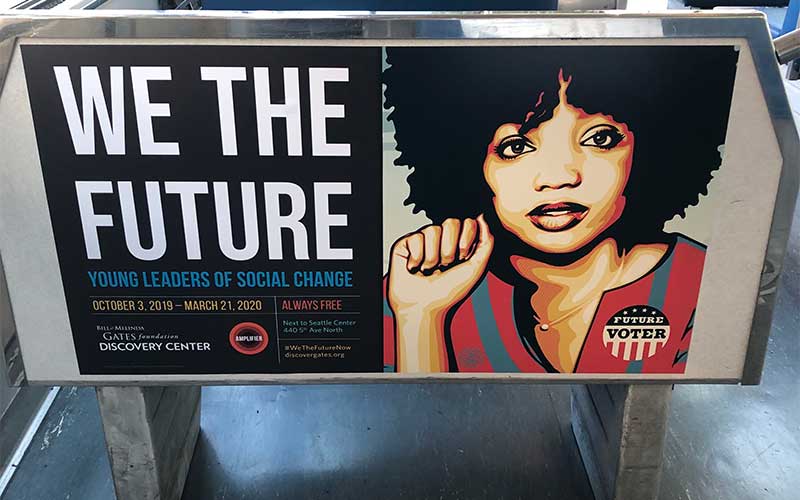 Seat Back Banners, One Train
Custom graphics can be displayed inside one of the Monorail on train seat backs.
Specifications:

Six (6) graphics, 33" wide by 18" tall
Printed on wall noodle (low-tack, reposition-able vinyl)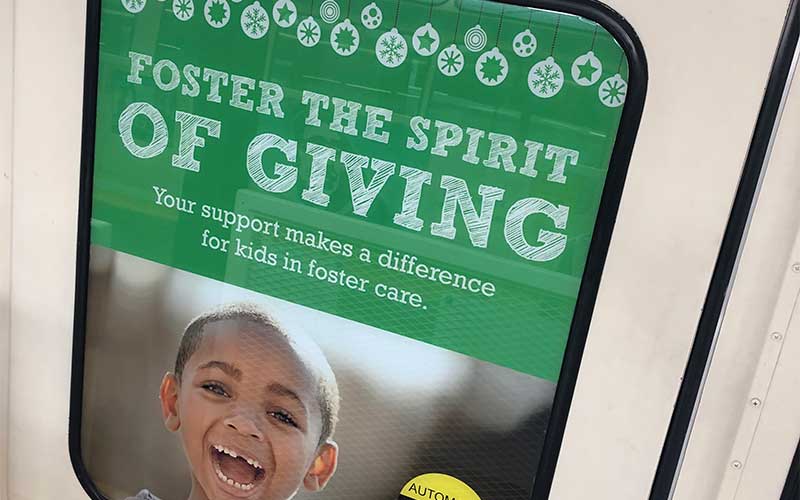 Clear static window clings are viewable both inside and outside of the train. 
Specifications:

Eight (8) train door window clings, approximately 41.4"H x 34.5"W
Clear static cling with reverse print and white ink.
"Caution Automatic Door" signage (6.5" diameter) must be incorporated into the artwork to comply with safety standards (see template).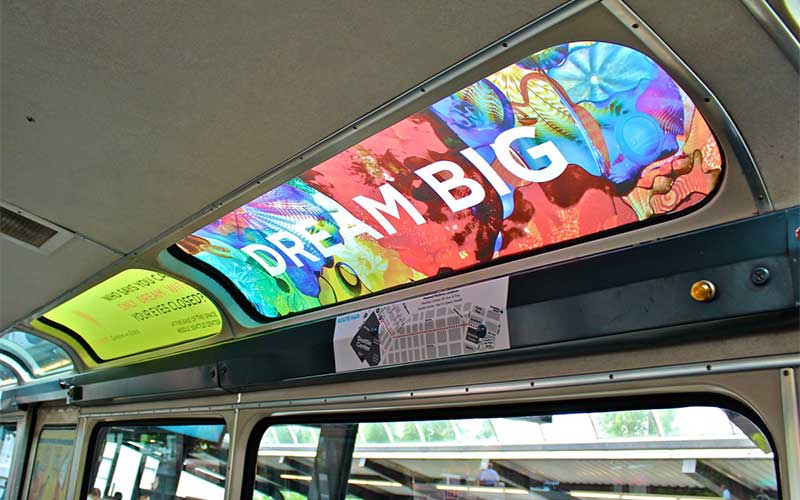 Skylight Window Clings, One Train
Skylight clings are printed on Phototex material so the design is visible for passengers inside the train. 
Specifications:

Sixteen (16) clings with artwork 15.63" tall by 57" wide (use of SMS-provided template is required) Rack card holders at both Westlake Center and Seattle Center Monorail Stations have excellent visibility for passengers waiting to ride the Monorail. Advertiser may choose one or both platforms.
Specifications:

Cards must be 4" wide by 9" tall
Westlake Station: 3 holders available
Seattle Center Station: 2 holders available
Advertiser is responsible for production, printing, and delivery costs associated with the rack cards.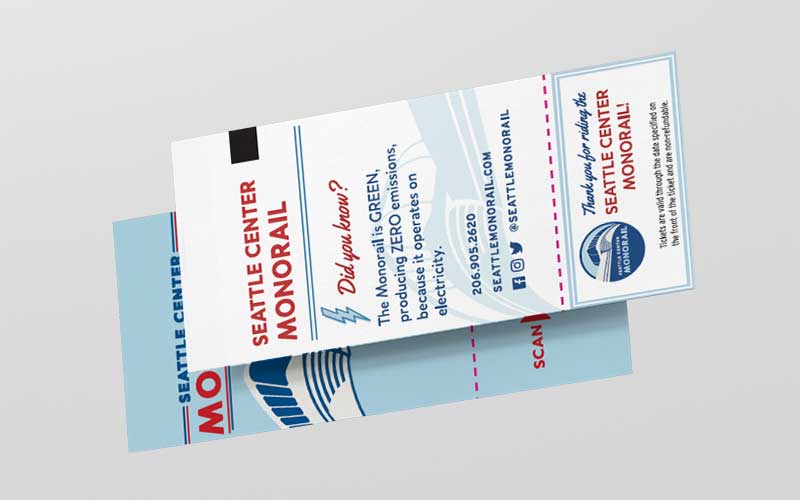 Custom design will be printed on the back of the ticket. 
Specifications:

Artwork is 3.5" wide by 1.98" tall
Image from ticket back proof from Amlon
250k, 500k, 1mil, Price/1000, Total
*Art, Plates and Freight Included
There is a six-week process from the time artwork is provided to when tickets are delivered.