Story Drama Presented by Seattle Children's Theatre
Ever wished you could go inside a storybook? In Story Drama we go beyond reenactment to create new characters and dramatic situations in which we work together to overcome all sorts of challenges. Experience the excitement of drama and working as an ensemble while actively enjoying the best in children's literature.
Saturday October 28, 2017 at 10:30 – 11:30 am
Climb aboard our parked train for an interactive presentation of the book Leonardo the Terrible by Mo Willems!
THE BOOK
Leonardo is truly a terrible monster—terrible at being a monster, that is. No matter how hard he tries, he can't seem to frighten anyone. Determined to succeed, Leonardo sets himself to training and research, only to find that scaring people isn't quite as satisfying as he thought it would be.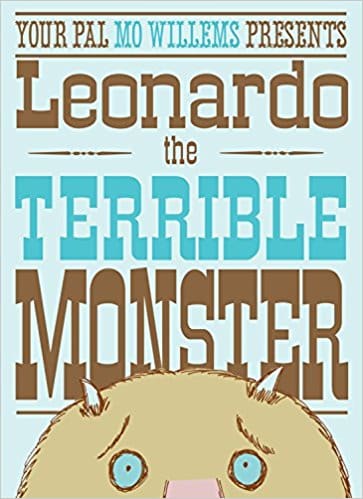 WHO THIS IS FOR
Children ages 3.5–5 and their accompanying adult, up to 80 guests.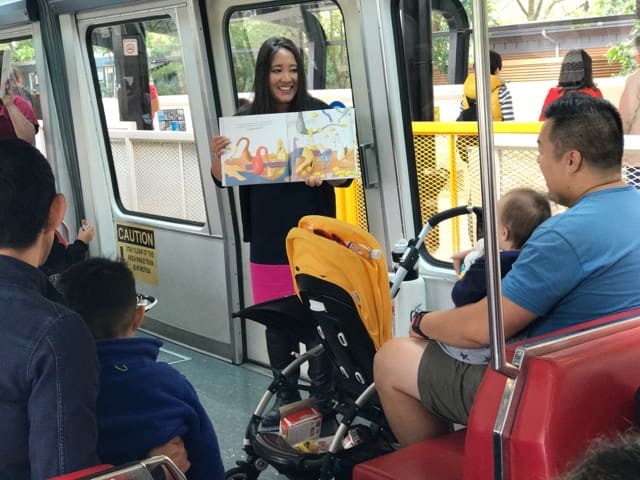 DETAILS
Receive a free round-trip ticket to ride the Monorail
Qualify for a door prize
Restrooms available at the Armory
Click here to register!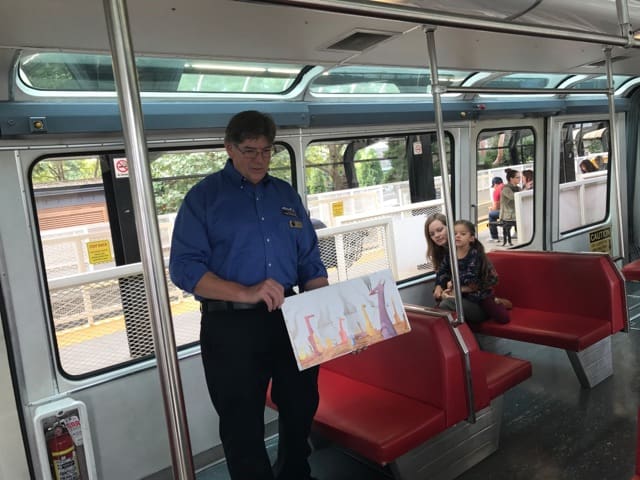 Hosted by the Seattle Monorail
Presented by Seattle Children's Theatre