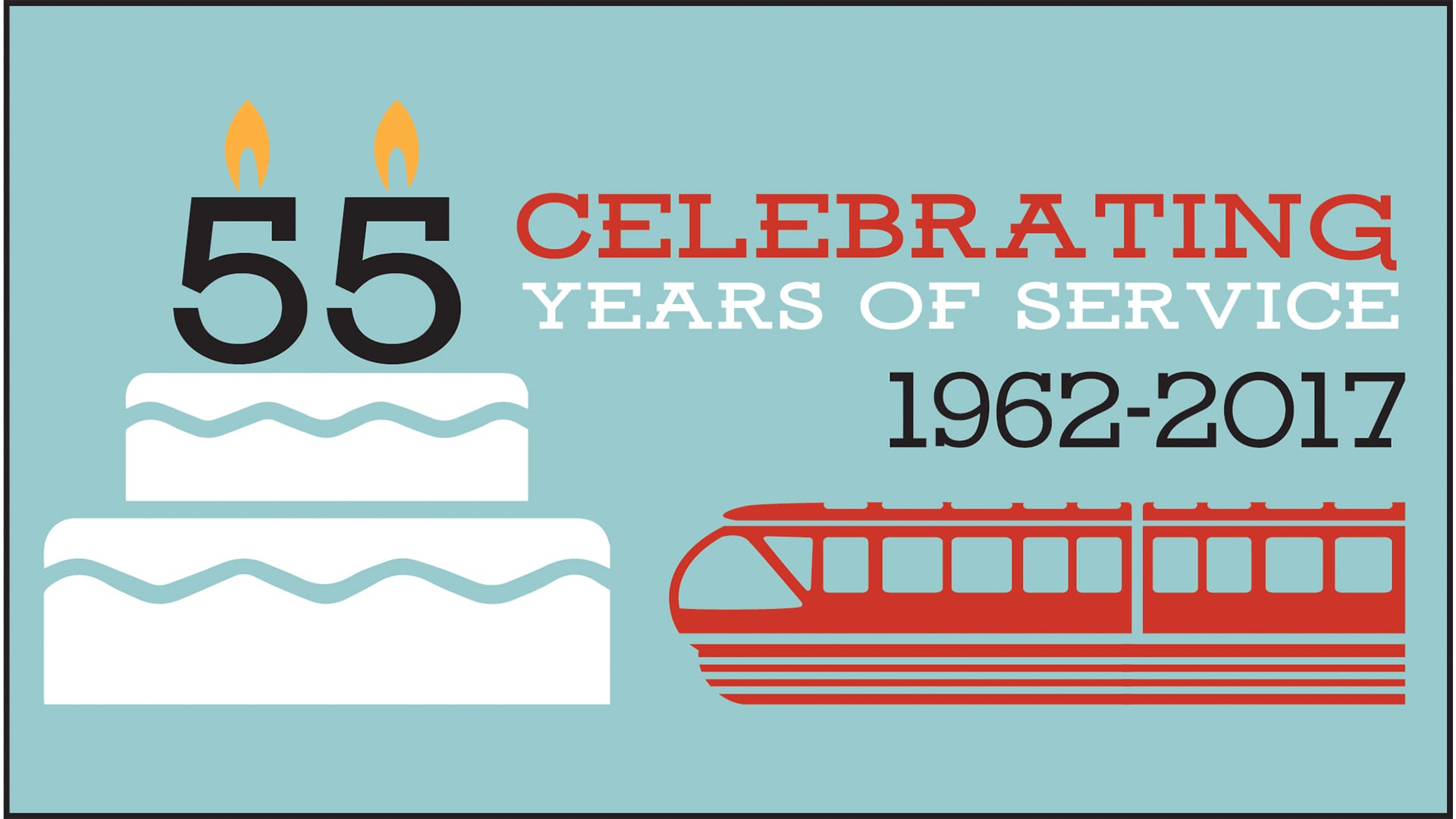 On Friday, March 24, 2017, Seattle Center Monorail invites the public to celebrate 55 years of service from 12:00 pm to 2:00 pm at the Seattle Center Monorail Station.
During the celebration, special items will be given away to the first 200 guests to arrive. Items include vintage t-shirts, World's Fair memorabilia, keychains, posters and more. Guests can sign the Monorail's birthday card and enjoy local treats of KuKuRuZa Gourmet Popcorn and Top Pot Doughnuts.
Free tours of the monorail system including a special behind-the-scenes look at the Monorail maintenance facility will be offered at 12:00 pm and 1:00 pm. Space is limited. Guests can register for a tour online at this link: https://www.eventbrite.com/e/seattle-monorail-55th-birthday-tour-tickets-32871370153.
Seattle Center Monorail was built for the 1962 World's Fair to provide a crucial link between the fairgrounds and downtown. Since that time, it has carried over 100 million passengers and continues to serve locals and tourists alike. The Monorail is owned by the City of Seattle and operated by Seattle Monorail Services.
Help us say "Happy Birthday" to the iconic Seattle Center Monorail—we've had a great 55 years so far, and here's to 55 more!