It's the Holiday Season, and that means now is the time for giving! Last Friday, Seattle Monorail, the Downtown Seattle Association, and Treehouse, an amazing organization that has been enriching the lives of children in foster care since 1998, came together to host our 6th annual Ride Into the Holidays event.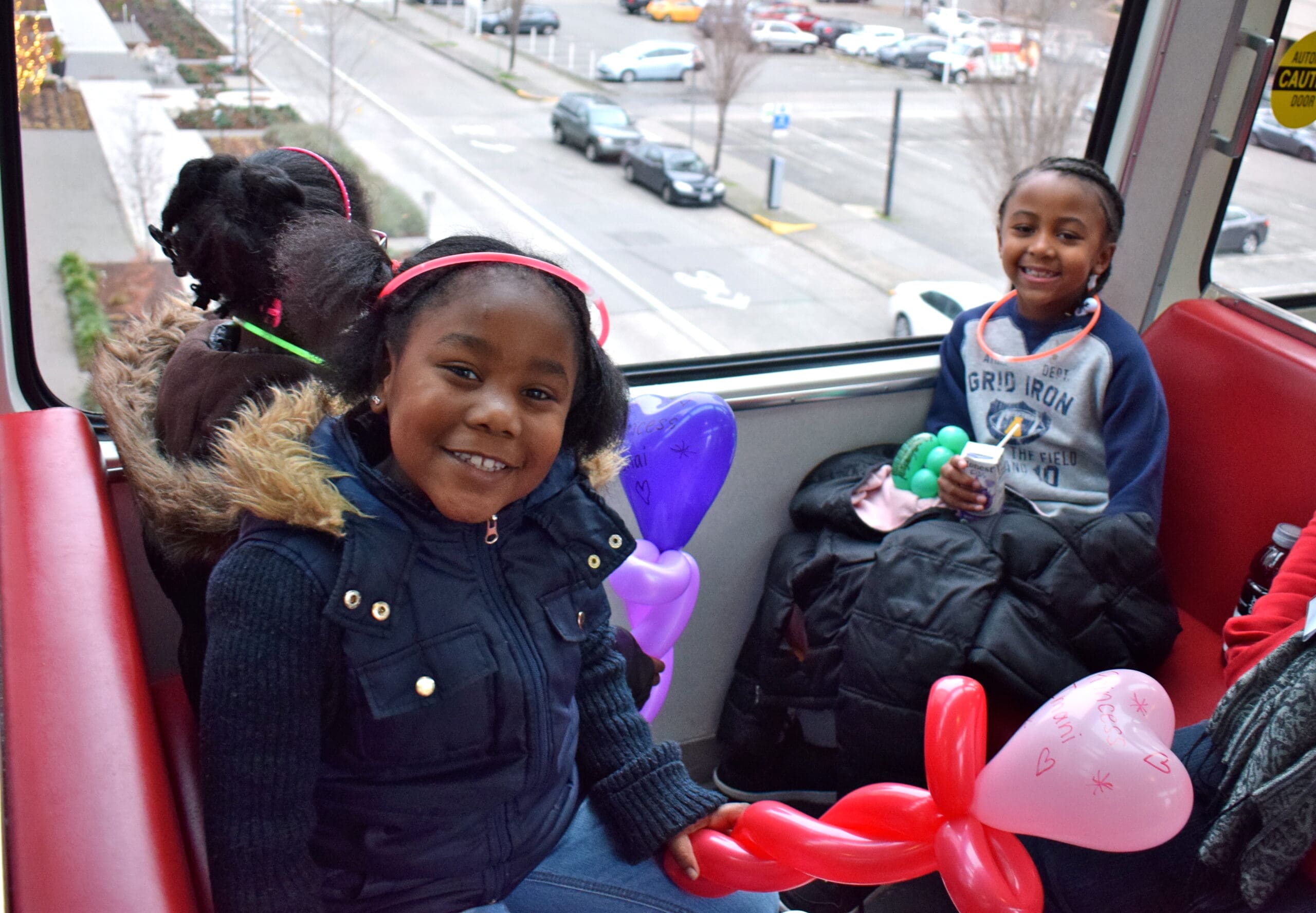 The event began at the Seattle Center Platform, where families arrived to balloon animals, caricature drawings by the talented Vincent Yee, and festive drinks and snacks.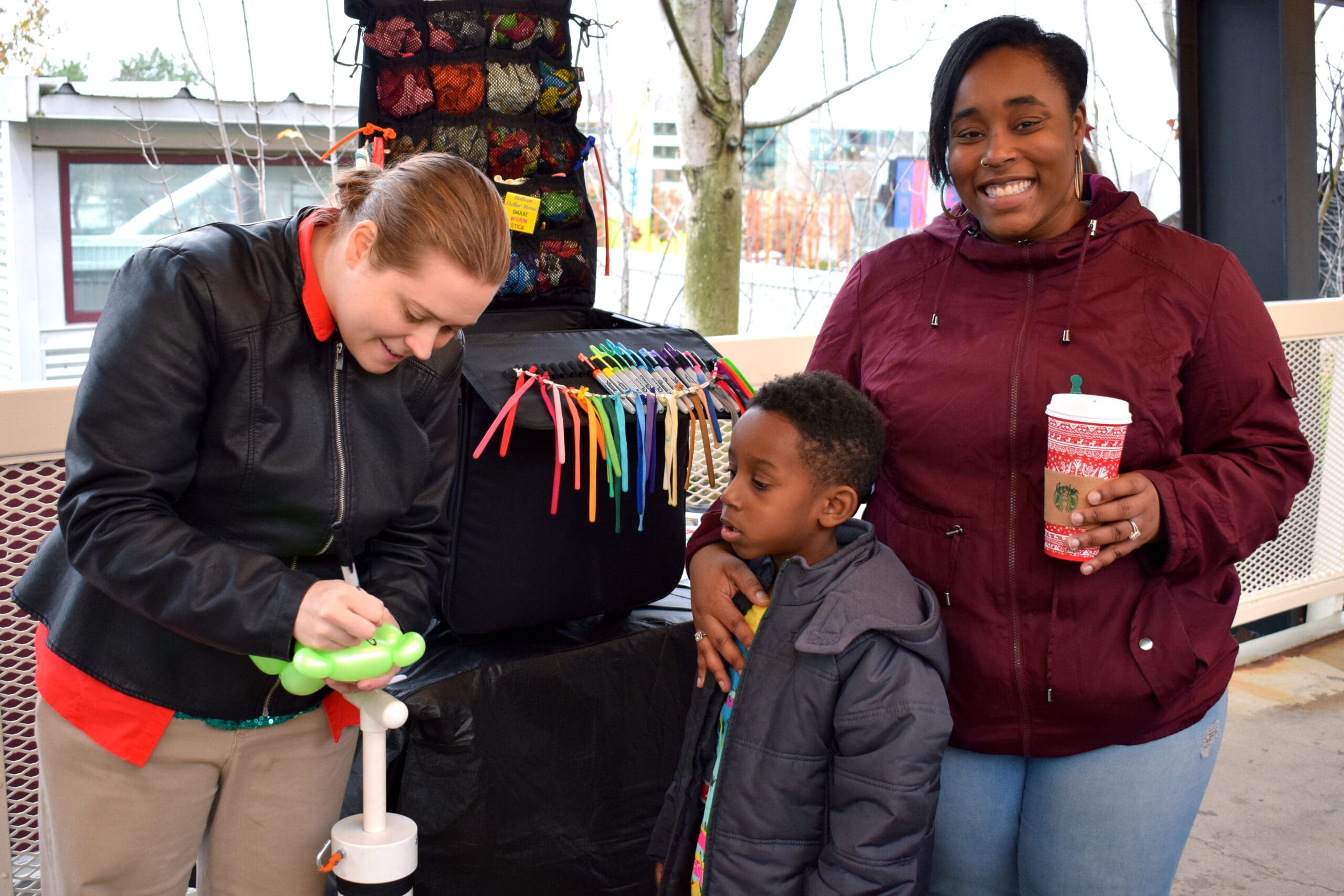 The evening continued with a special VIP ride on Red train with a mid-journey stop for a special on-train raffle and announcement. Thanks to generous donations from local businesses, every family went home with multiple prizes.
While The Holidays are a great reminder to give, it is also a time to be thankful, and we would like to take a quick moment to thank all of the amazing donors who made this event possible. We would like to thank Teatro ZinZanni, Safeco Field Tours, The Museum of History and Industry, Ride the Ducks of Seattle, The Museum of Glass, The Burke Museum, The 5th Avenue Theatre, Argosy Cruises, The Space Needle and MoPOP, all of whom made amazing contributions.
We would also like to give particular thanks to The Woodland Park Zoo, The Seattle Aquarium, The Seattle Children's Museum and The Pacific Science Center, who went above and beyond the definition of generosity. Will Daugherty, the CEO of Pacific Science Center Science Center, was even on board to announce that, as part of the new Youth Access Membership Program which gives youth in foster care free access to the museum, that every family in attendance would be going home with a free annual membership to the Science Center! We thank you all, and find inspiration in your organizations this Holiday season.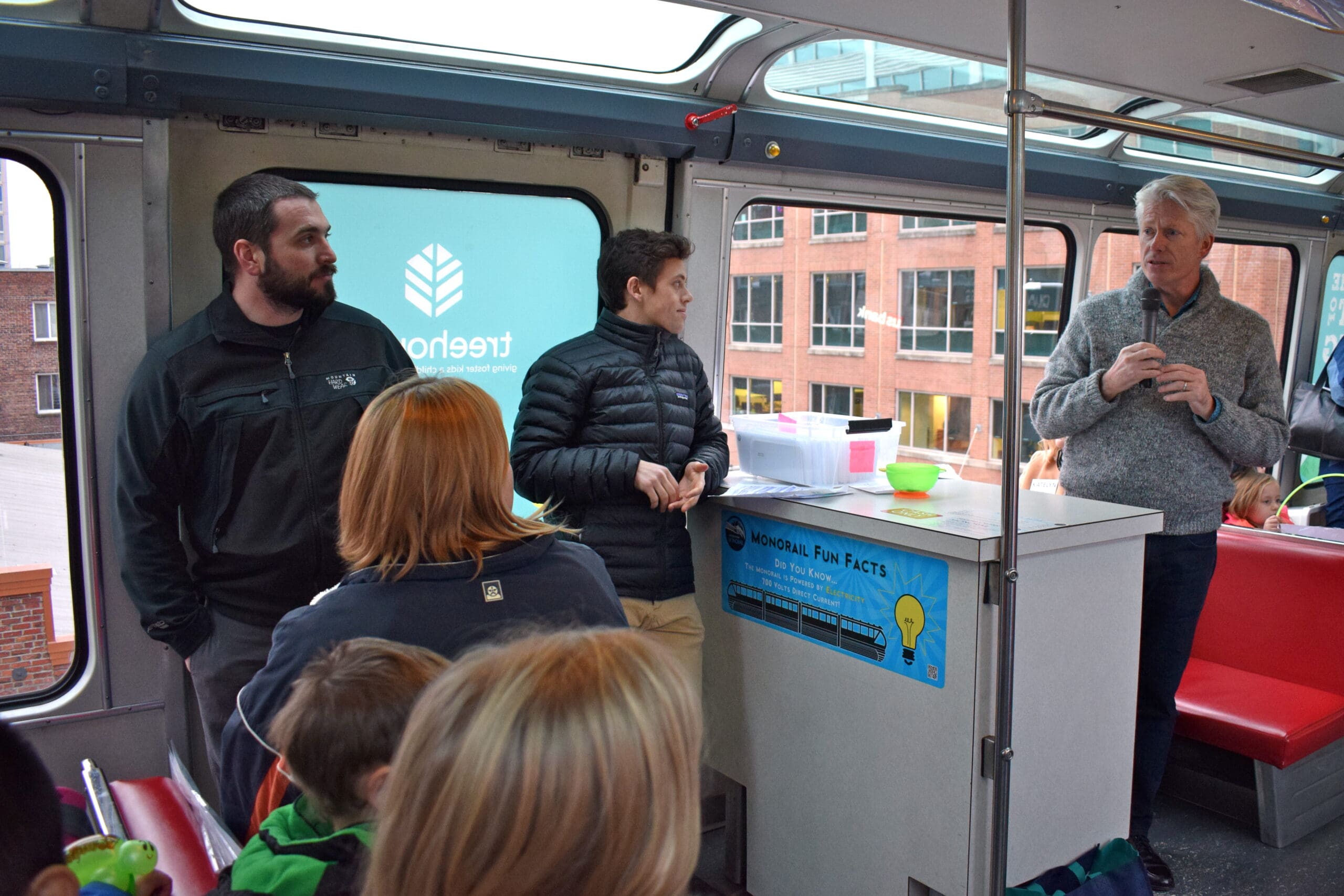 After Red Train boarded at Westlake Center, us at The Monorail headed back to Seattle Center, but for the families in attendance the fun didn't end there! To see more photos and hear where Ride Into The Holidays went next, head on over to Treehouse's website!
This event is very near and dear to our hearts and we are not exaggerating when we say that without the donations from these amazing organizations, we would not be able to host this event that is so important to us and many others. So again, from us at The Monorail, we say thank you, Happy Holidays and stay warm!
Save
Save
Save