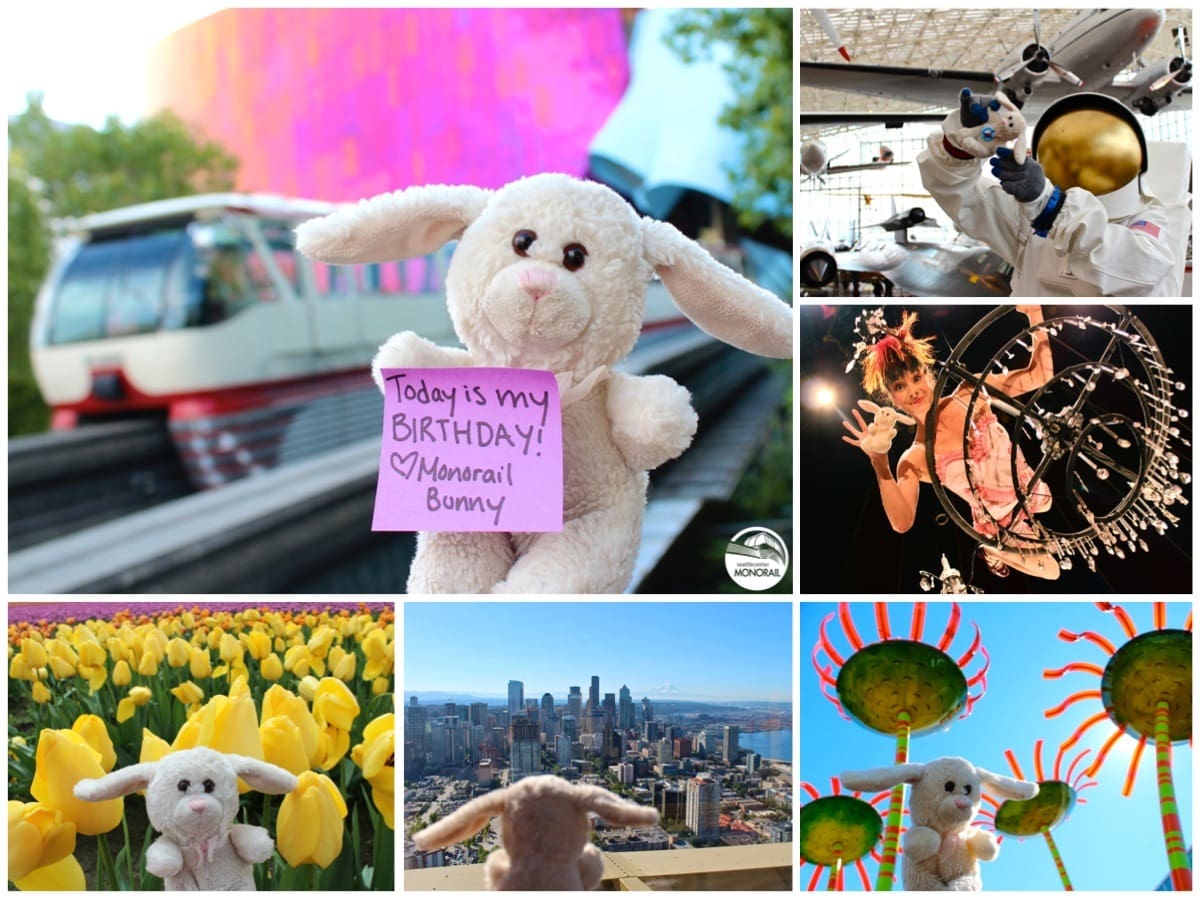 Friday, August 1, 2014: Monorail Bunny is celebrating two years in Seattle today! It's his birthday! Two years ago today, as the Seattle Center Monorail celebrated its 50th year in service, a passenger riding the train accidentally left a little bunny behind. The Monorail conductor noticed the bunny sitting on an empty seat and brought him back to the Monorail office hoping that the owner would come and claim him.  When no one approached our staff about a missing bunny, we decided to post a photo of Bunny on Facebook to see if anyone recognized him.  Thousands of people helped us spread the word, but unfortunately, we were unsuccessfully in reunited Bunny and his owner.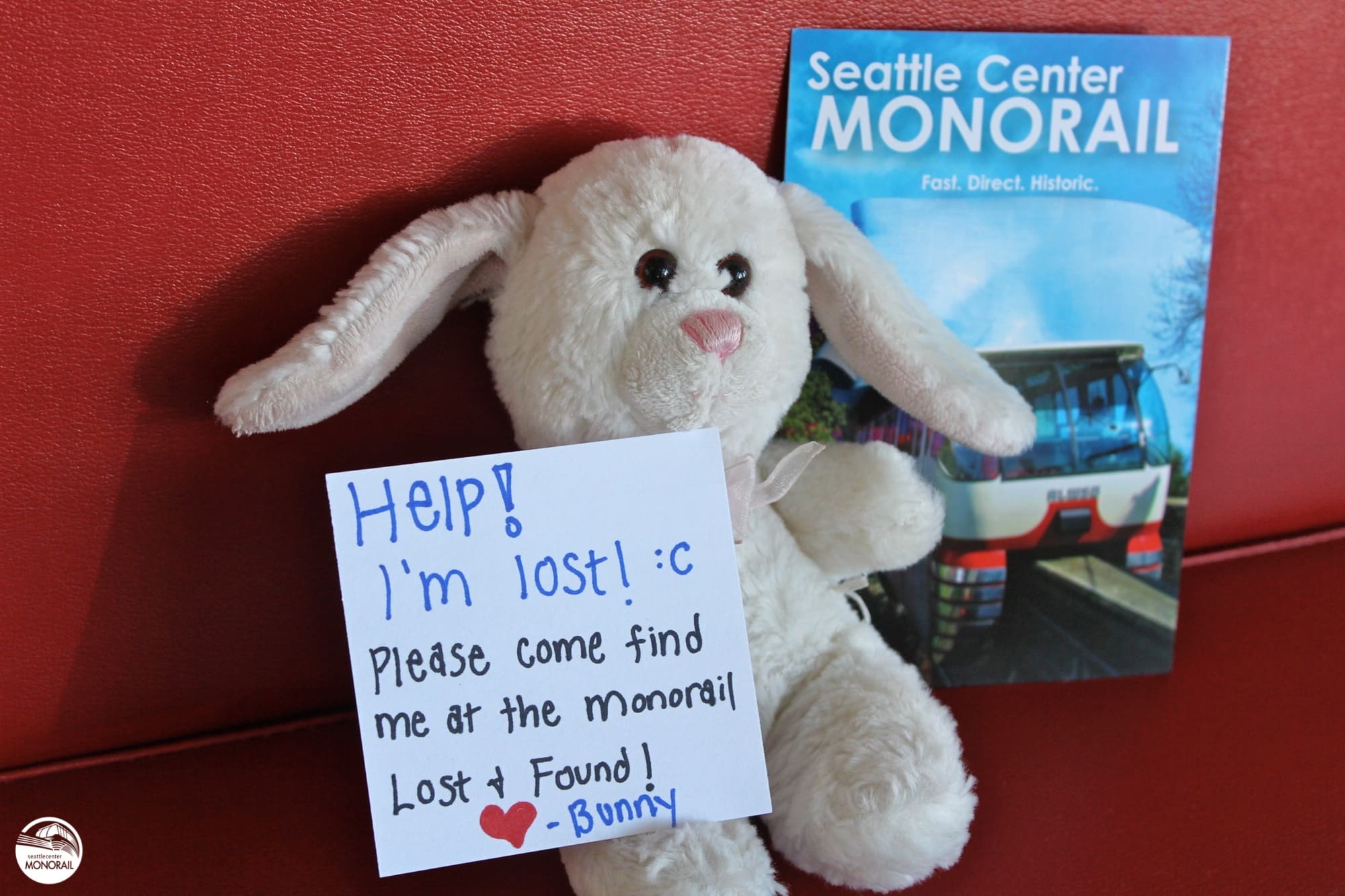 We decided to adopt Monorail Bunny and give him a new home here in Seattle.  Monorail Bunny's adventures began when we posted photos of Monorail Bunny exploring the Monorail – people really enjoyed seeing Bunny go behind the scenes at the Monorail.  Afterwards, several local attractions invited Bunny to come visit them.  Monorail Bunny first went to ride a duck with Ride the Ducks of Seattle.  Bunny got to sit on the captain's hat and enjoy a ride in an amphibious vehicle.  After that, Monorail Bunny got to see the King Tut exhibit at the Pacific Science Center – it was an incredible opportunity to see the exhibit, incredible artifacts and explore the Pacific Science Center!
Since then, Monorail Bunny has received many wonderful invitations from attractions all over Washington. Bunny has had incredible adventures at Woodland Park Zoo, he saw the beautiful tulip fields in La Conner, he swung from a chandelier at Teatro ZinZanni, he won the presidential election at Seattle Children's Museum, Bunny got meet the Astronaut from the Museum of Flight, and he enjoyed beautiful views of Seattle from the Space Needle. Monorail Bunny even got to travel to paradise to enjoy a vacation in Hawaii!
In all, over 500,000 people have seen Monorail Bunny's adventures over the past two years. Bunny loves traveling around our beautiful city and looks forward to many more adventures to come!