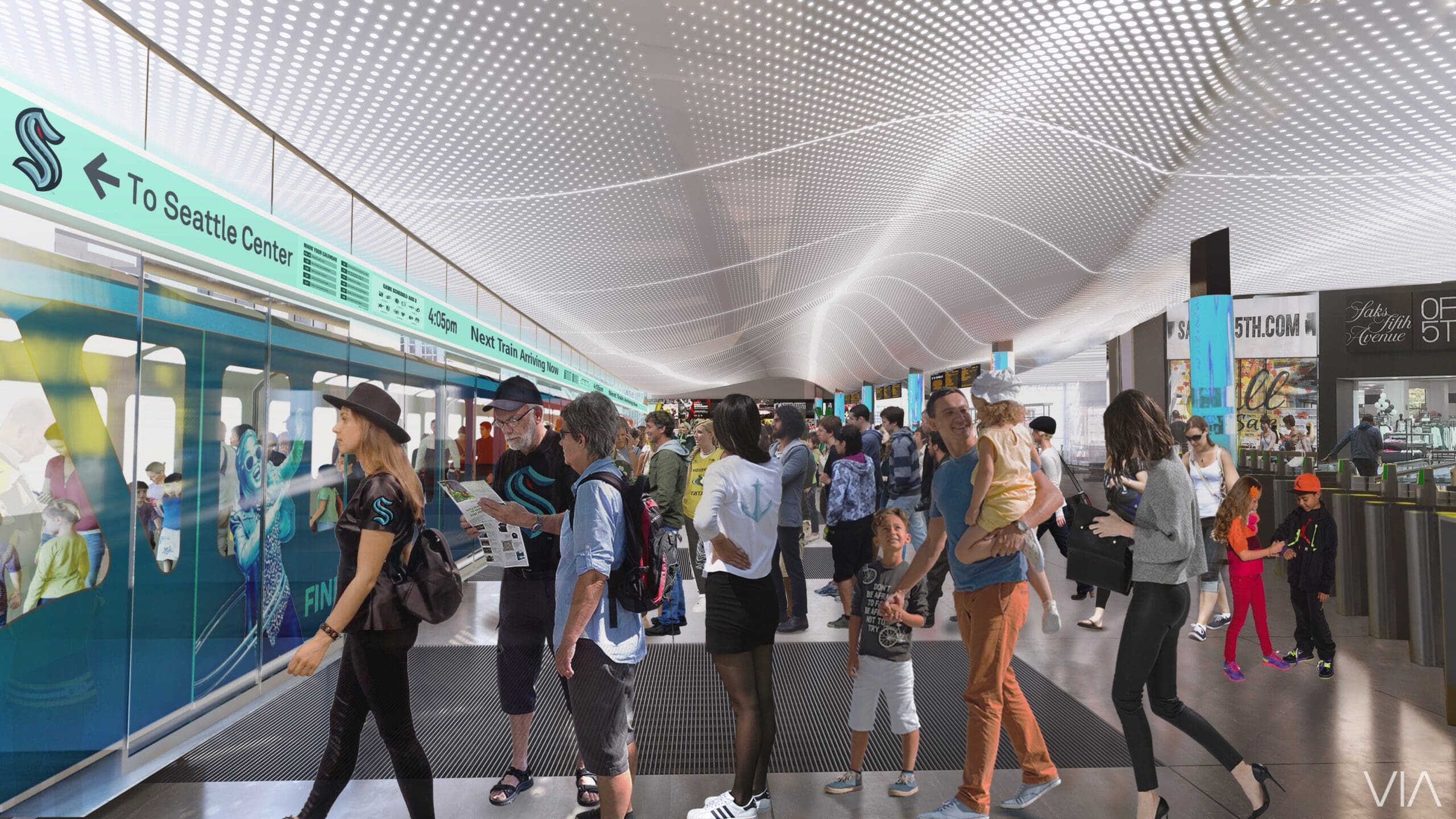 Today, Seattle Monorail Services marked the groundbreaking and start of construction of $6.6 Million of privately funded improvements to help shape the future of the Seattle icon and strengthen its connection to the regional transit network.
The improvements are a part of Climate Pledge Arena and The Seattle Kraken's investment in Seattle Center Monorail. In 2020, the organizations announced that all fans traveling to Seattle Kraken games will have free transit access, including use of the Monorail.
The construction, which will be complete in Fall 2021, includes:
Modernizations that double system capacity, provide better access, and strengthen the connection to Link Light Rail and the regional bus network
Increasing the size of the passenger boarding area at Westlake Station
Allowing boarding through all eight doors to increase the number of trips the trains can make during peak service
Adding ticket machines and a faregate system at both stations that enables passengers to scan their ticket or ORCA card for entry
The Monorail will suspend passenger service from April 12-May 5, but will resume operation and remain open throughout the rest of the construction process.
During the temporary Monorail closure, we recommend King County Metro Bus Route #3 and #4 to travel between Downtown Seattle and Seattle Center.
To Downtown: 5th Ave and Broad St. (Outside of MoPOP) Ride Bus Route 3 or 4 until 3rd Ave. and Pike St.
To Seattle Center: 3rd Ave and. Pike St. (Outside of Ross), Ride Bus Route 3 or 4 until 5thAve. and Broad St.
Click here to view route schedule and map for Route 3 & 4
Click here for the King County Metro Trip Planner