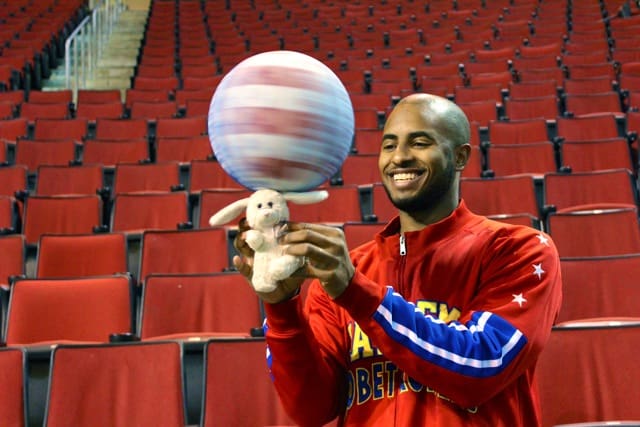 Dizzy of the Harlem Globetrotters.  Dizzy taught Bunny all sorts of fun basketball tricks as they explored KeyArena together.
The Harlem Globetrotters play at KeyArena on February 18, 2013 at 2pm.  For more information and tickets, click here.
In the summer of 2012, Monorail Bunny was accidentally left behind on the Monorail by a passenger.  The Monorail conductor found the Bunny on the train and brought him back to the administrative office.  We have tried to located Bunny's owner by using social media to share Bunny's adventures around Seattle.  The Monorail has adopted Monorail Bunny and Bunny continues to visit local Seattle attractions as he patiently waits to be reunited with his original owner.
If you enjoy Monorail Bunny's adventures, you can purchase a 2012 Monorail Bunny calendar on our website.  Click here for information.